Promote inbox delivery of your emails and preserve your sender reputation
  Tailored support with message design for a better delivrability
A Responsive Email Generator incorporating coding best practices for optimal deliverability.
Real-time warning messages during the design process if risks are identified (faulty links, coding errors, spamwords etc.).
Enhance the delivery of your emails with the Dolist Delivrability Pack
A full toolkit of solutions allowing you to optimise the delivery of your messages straight to your contacts' inbox, developing a reputation as a trusted sender: authentication standards, unified domain names, personalised tracking URLs, dedicated IP addresses etc.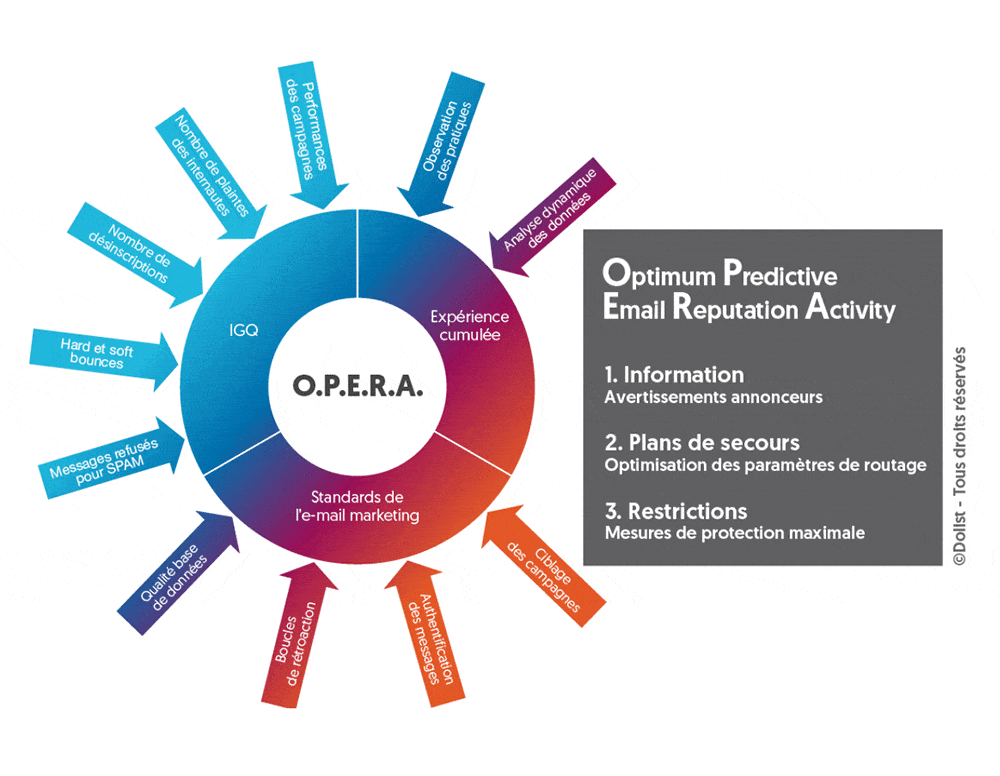 Your outgoing messages supervised by OPERA by Dolist with preventive alerts
Developed by Dolist, OPERA (Optimum Predictive Email Reputation Activity) supervises your email operations in real time, providing support at every step of the way to maximise your deliverability.