Get the most out of your multichannel data & interactions
Centralise all your data, regardless of their origin (CRM, e‑commerce, mobile application, ERP, marketing tools) thanks to Campaign's unlimited fields and multi-dimensional data model. The latter can host up to 5 specific tables (purchases, purchase details, products, business entities, custom data).
Segment, personalise and automate your email and SMS campaigns in greater detail.
  Flexible, simplified data exchanges protocols
Permanently synchronise your information systems (ERP, CRM, sales platforms, specialist software etc.) with our Campaign tool.
Data transfer using standardised technologies (API REST, JSON, FTPS or CFT protocols).
Automated and secure synchronisation of your data exports to a remote server (FTP, SFTP (ssh), Amazon S3, WebDav, DropBox, etc.).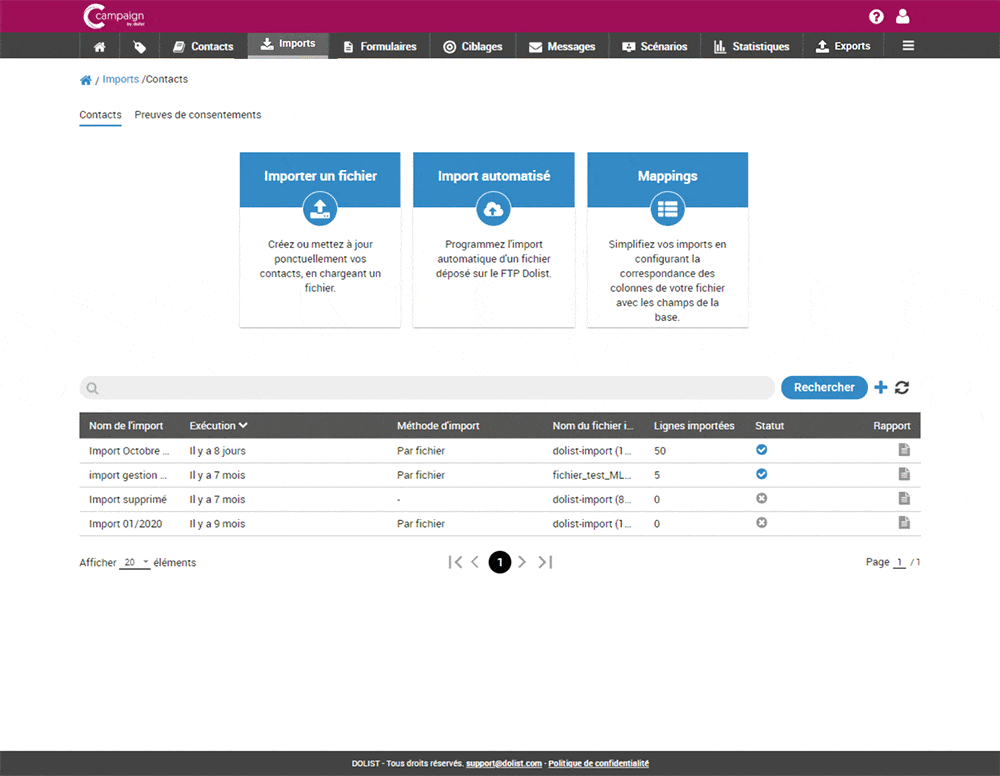 Steer your contacts & actions with Campaign or using an API
Manage your contacts and your operations using Campaign or your own in-house tools, with multiple ISPs available. Find out more about Campaign APIs
Set up Webhooks using the Campaign APIs to be alerted in real time of an event (opening, click in a message, adding a contact to the database, etc.).
  Guaranteed data security
Protocols and methods protected by a comprehensive and up-to-date General Information Security Policy (GISP), covering hosting, authentication, access and transfers.