An orchestration tool to easily deploy your Marketing Automation campaigns
Boost the conversion rate and interest levels of your contacts, with our Campaign orchestration tool. An intuitive tool to simplify the steering and automation of complex, multi-channel narratives, all while keeping a close eye on the marketing pressure on your recipients.
  Boost customer loyalty with triggered emails & SMS
Structure the life cycle of your contact relationships with pertinent messages, using Marketing Automation and Trigger email and/or SMS scenarios.
Automate your message sending using any kind of information contained in your synchronised information systems (via API).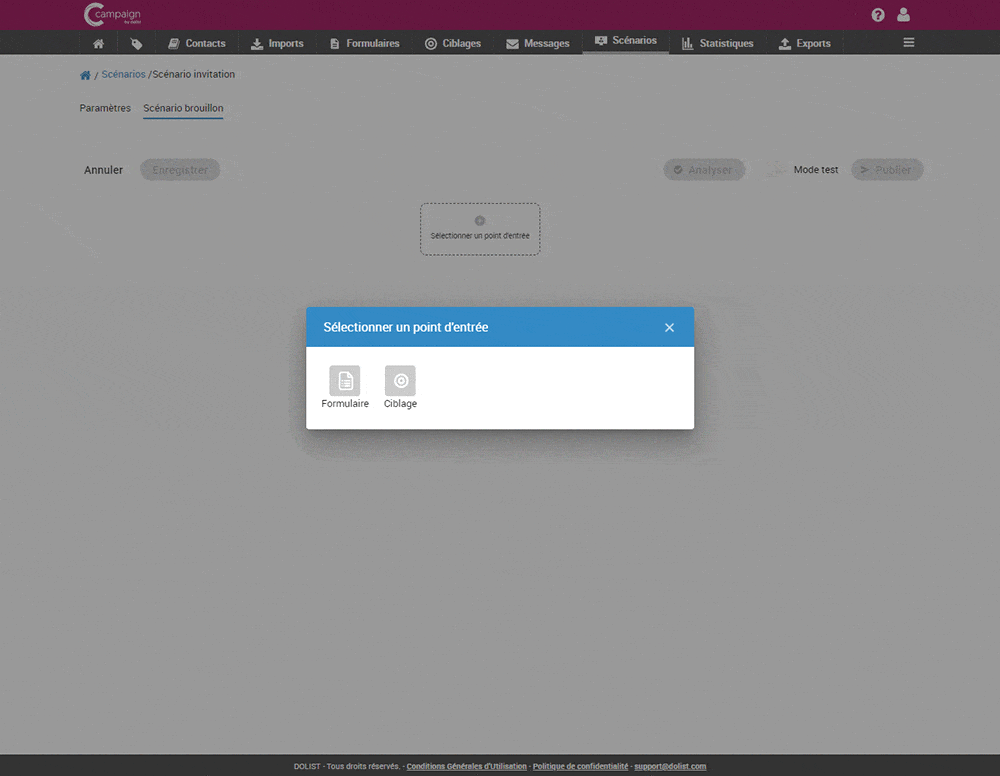 Real-time transactional Email & SMS
Automatically activate your transactional emails and/or SMS using API or SMTP relay : confirmations of account creation, of orders, of invoices being sent, of appointments being notified, of delivery alerts, of access data being retrieved, etc.
Address all your contacts and plan your transactional sendings in advance.
Protect the reputation of your transactional sendings with an adapted rhythm and a dedicated IP.
Plan and track your transactional sendings, securely include attachments and ensure their deliverability with an adapted rhythm and a dedicated IP.
  Activate your campaigns using API from your own information systems
Manage your Email & SMS campaigns using your own tools and multiple Campaign APIs.
Manage all the creation and sending stages in your preferred interface.
  Plan your email and SMS campaigns in advance
Address your campaigns immediately or at a later date with the possibility of excluding time periods.
Find out about other Campaign features :
Centralise your Data

Collect & manage your contacts

Create & Dispatch your Email & SMS campaigns

Optimised email deliverability

Analyse your audience and Marketing performance